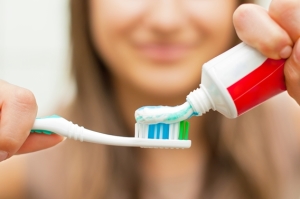 Take advantage of our $99 New Patient Special that includes a cleaning, x-rays and consultation with the doctor!
We also accept most PPO insurance plans that will generally cover 100% of cleanings!
Experienced, Gentle Hygienists is all you will find at Winter Park Dentistry!
Oral hygiene is the practice of maintaining healthy teeth and gums. The mouth and teeth are vulnerable to various diseases; improper oral hygiene can cause deterioration leading to serious and expensive dental problems. Oral hygiene is considered necessary for the prevention of periodontal disease, dental carries, bad breath, and other dental issues.  Winter Park Dentistry is committed to educating each and every patient on how to effectively promote their oral hygiene.
Oral hygiene can be influenced by diet and lifestyle. A good diet is necessary for healthy teeth and gums and for overall health. Avoid foods with high concentration of sugar such as soda, processed starches, and fruit juices. Drinking a lot of water is very important for oral hygiene. Fresh fruits such as apples and also vegetables, grains and chicken can be good for healthy oral hygiene. Acidic foods and drink should be avoided as they can promote enamel wear and tooth decay. Avoid drinking too much red wine, tea and coffee, as they cause tooth staining. Give us a call today at (407)-629-2161 to schedule your appointment.