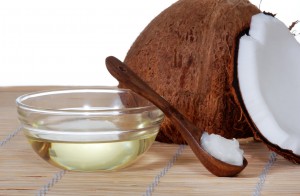 Hello!
Dr. Kelly here. I wanted to discuss a topic that I commonly get asked about- "oil pulling". Most patients want to know if it works or what I think about it. Well I've done my Google searching in the past and here are my thoughts as of now.
Oil pulling, or also known as kavala or gundusha, is an ancient practice. As our society becomes more health conscientious, we discover new ways to approach our health. A lot of people are using coconut oil as a mouth detergent among other things.  From what I understand, there is some science behind this too. Allowing the oil to react to the oral environment, for whats suggested to be 20 minutes or so, allows the oil to function as an anti-microbial and anti-coagulative of bacterial adhesion to the teeth. With a reduced amount of bacteria and bacterial colonization, there's obvious oral health benefits to that.
There's definitely a place for coconut oil in the oral hygiene routine of patients, especially ones who prefer natural and organic products. I would hope that someone who uses the oil pulling technique is supplementing it with normal oral hygiene routines such as brushing and flossing. The only concern I have for oil pulling is wondering if certain individuals will replace brushing and flossing completely with this routine. I would advise to not do this. Use it in conjunction with your usually routine. If you can oil pull for 20 minutes, you got time for brushing and flossing. Everybody's got time for that!
Im going to get these blog posts firing here soon. Next blog post, I'll be interviewing Donald Trump and Hilary Clinton simultaneously so you don't want to miss that. Yes we will be discussing teeth. Can you guess who has better oral hygiene? Stay tuned.